Careers
Join Our Team
Are you ready to start your journey to success with one of the most famous brands in the world? With endless opportunities for advancement, we want bright, smiling faces who want to grow along with us! Whether this is your first job, you're a college student, a working mom, or a retiree looking to get back into the workforce, we have the perfect opportunity for you! All of our employees start earning paid time off on Day 1. We have flexible schedules to allow you to prioritize what's important in your life, all while keeping a steady paycheck with opportunities for wage increases, not to mention half off your meals. Our full time employees and management personnel qualify for our company health, vision and dental insurance. And to top it all off, we offer up to $3,000 in tuition assistance each year to several colleges and universities you'd like to attend. Doesn't that all sound great? We look forward to seeing your application today!
WHBC Interview with Trey Locke
Online Application
What do we offer? I'm glad you asked.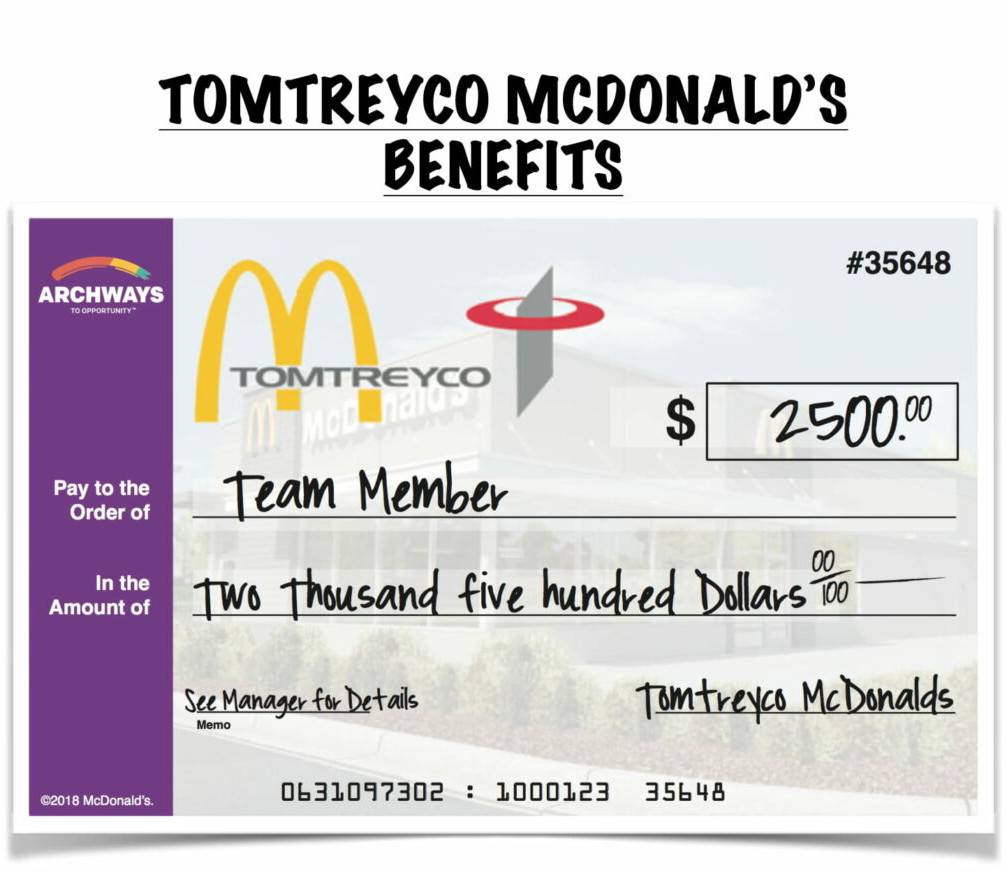 Crew Person
Earn Paid-Time off after just 90 Days of Employment
Flexible Schedule
College Tuition Assistance
Meal Discounts – National Employee Discounts
McDPerks – Discounts at eligible retail locations
Advancement Opportunities
Referral Program
WeCare Program
Competitive Wages ranging from $11-$15/ hr
Insurance Options for full time employees after one (1) year of service
Management
All the Benefits that Crew Receive PLUS benefits below
More Paid Time Off
Health Insurance
Quarterly Bonus*
More College Tuition Assistance
Uniform Allowance
Hourly Wages between $15-$19/hr
401k Plan for Assistant and General Managers after one (1) year of employment
*Must be Silver, an Assistant, or General Manager to be eligible for bonus program